Saturday morning brought another breakfast with a group of sketchers. I so enjoyed their welcoming company. Then I was off the the last workshop of the Symposium, Pat Southern Pearce, "Sketching and Lettering on a Toned Ground".
Alicia went shopping and I headed to the American Art Institute, upstairs in a quiet, cool room. Pat is from England and was delightful to take a class from. She let us use her supplies and gave us our own toned booklet with her hand lettering on the front. Her exercises walked us through each technique and we worked quietly. It was exactly what I needed. It topped me off for the amount of information I could absorb.
We had another sketch artist there to "report" on the class and I ended up in his final sketch.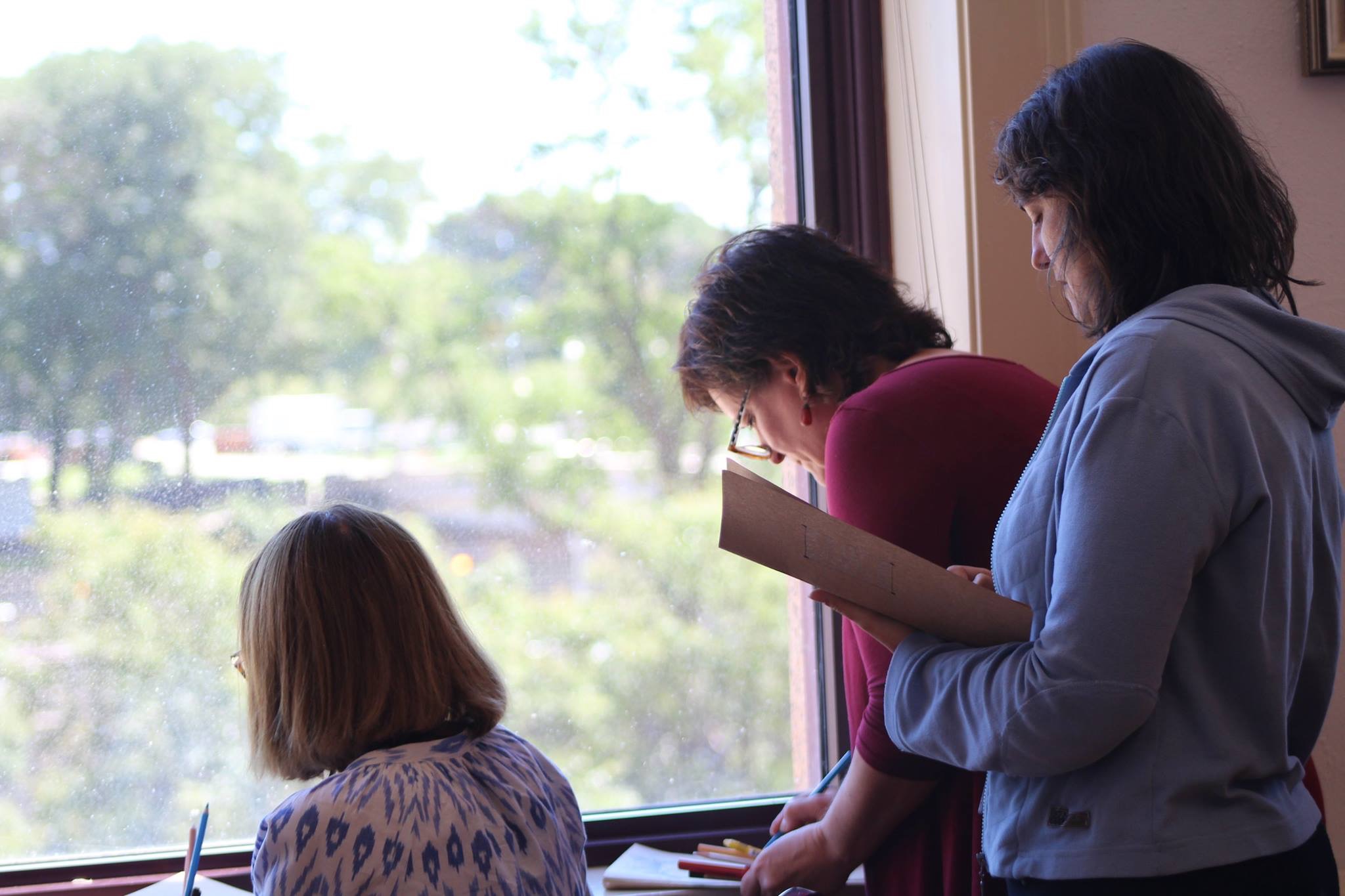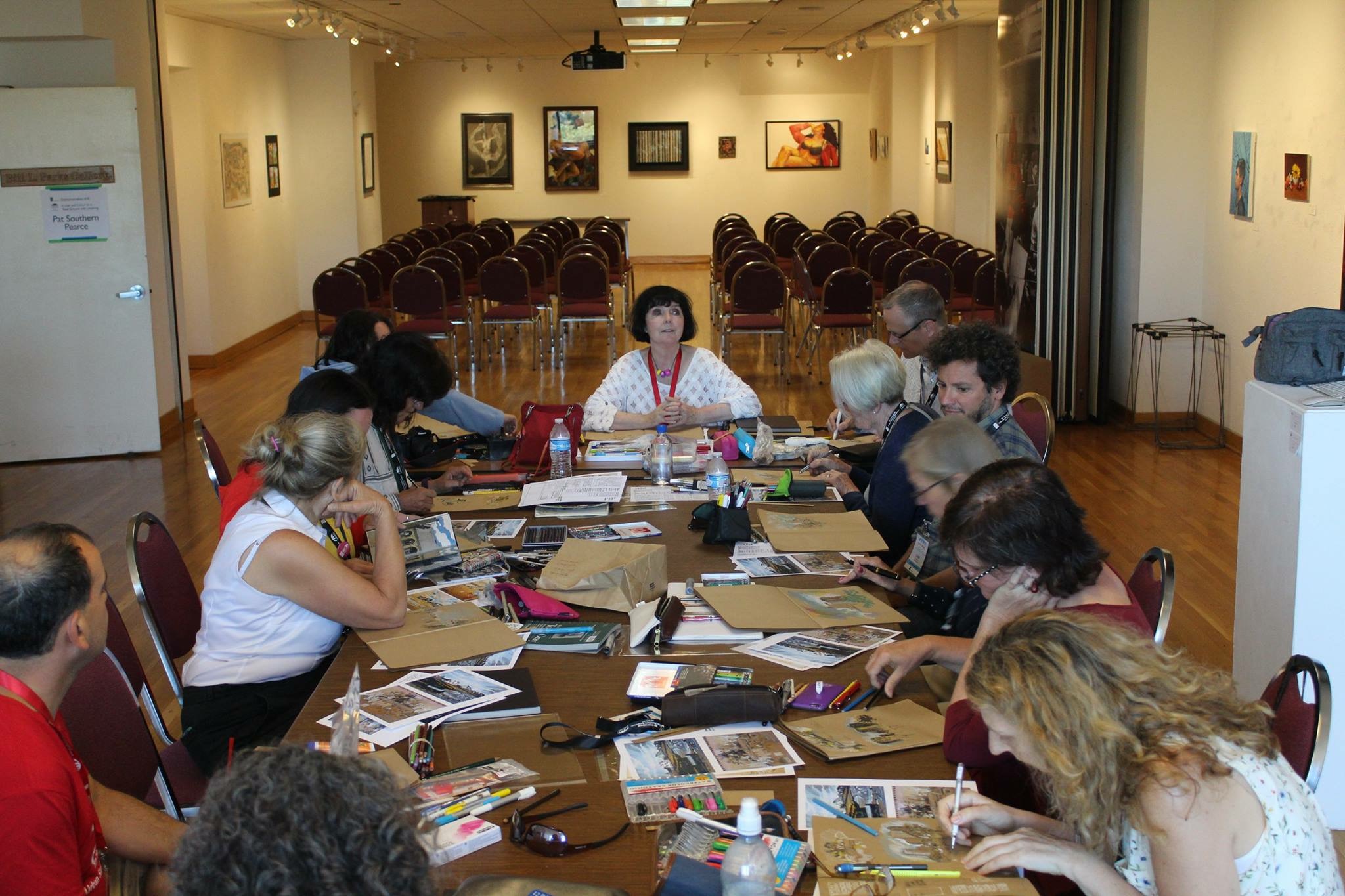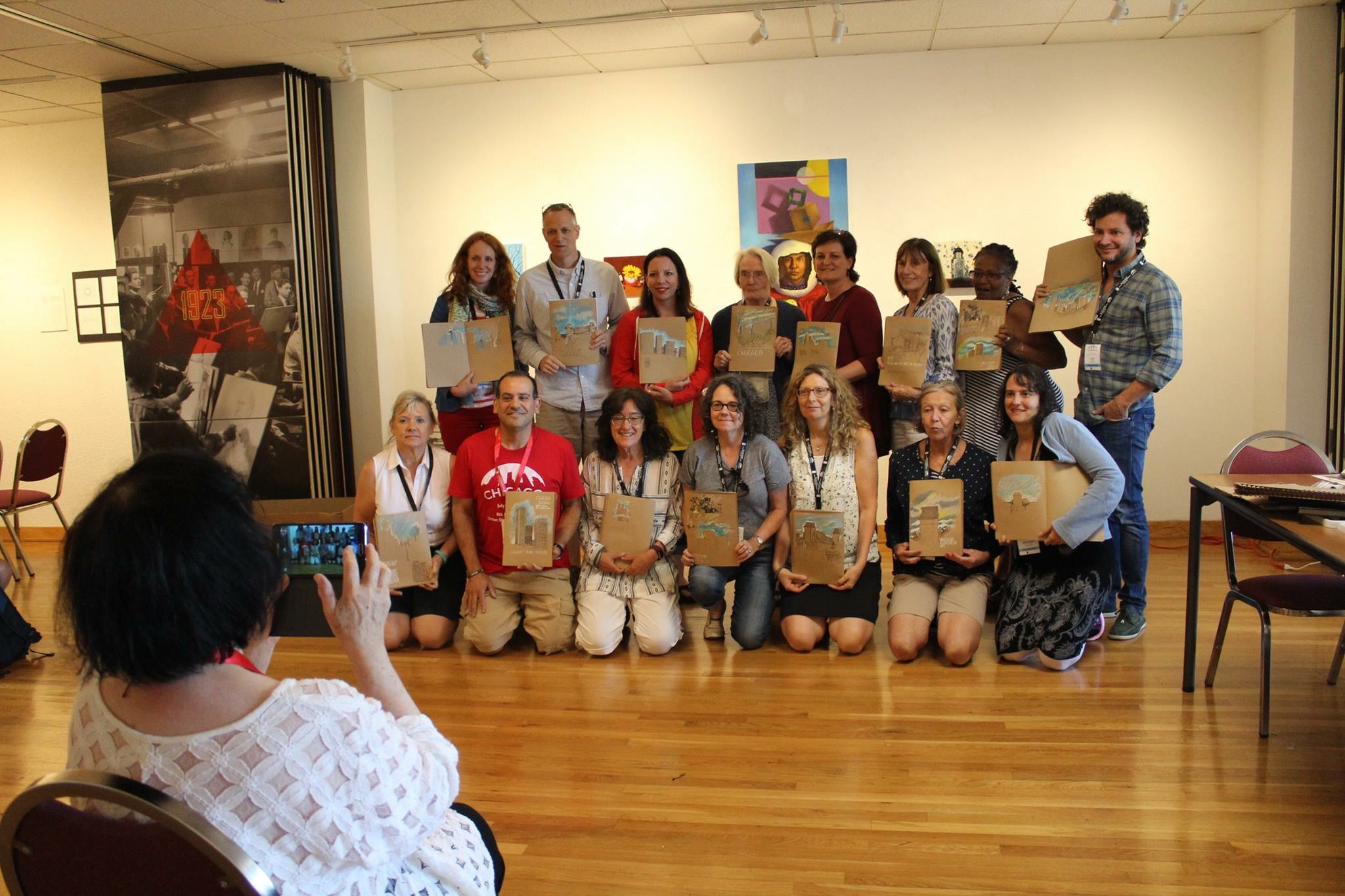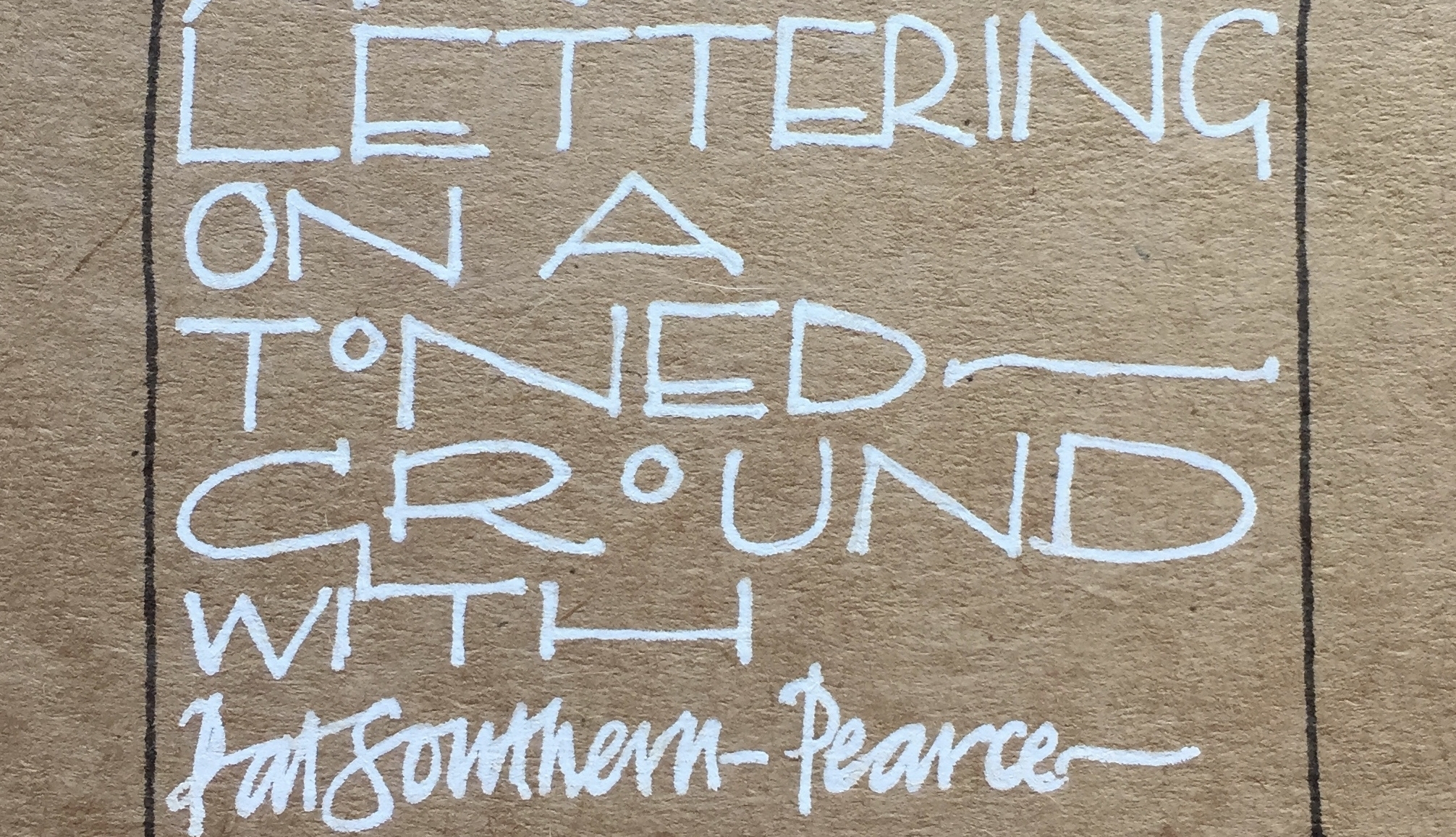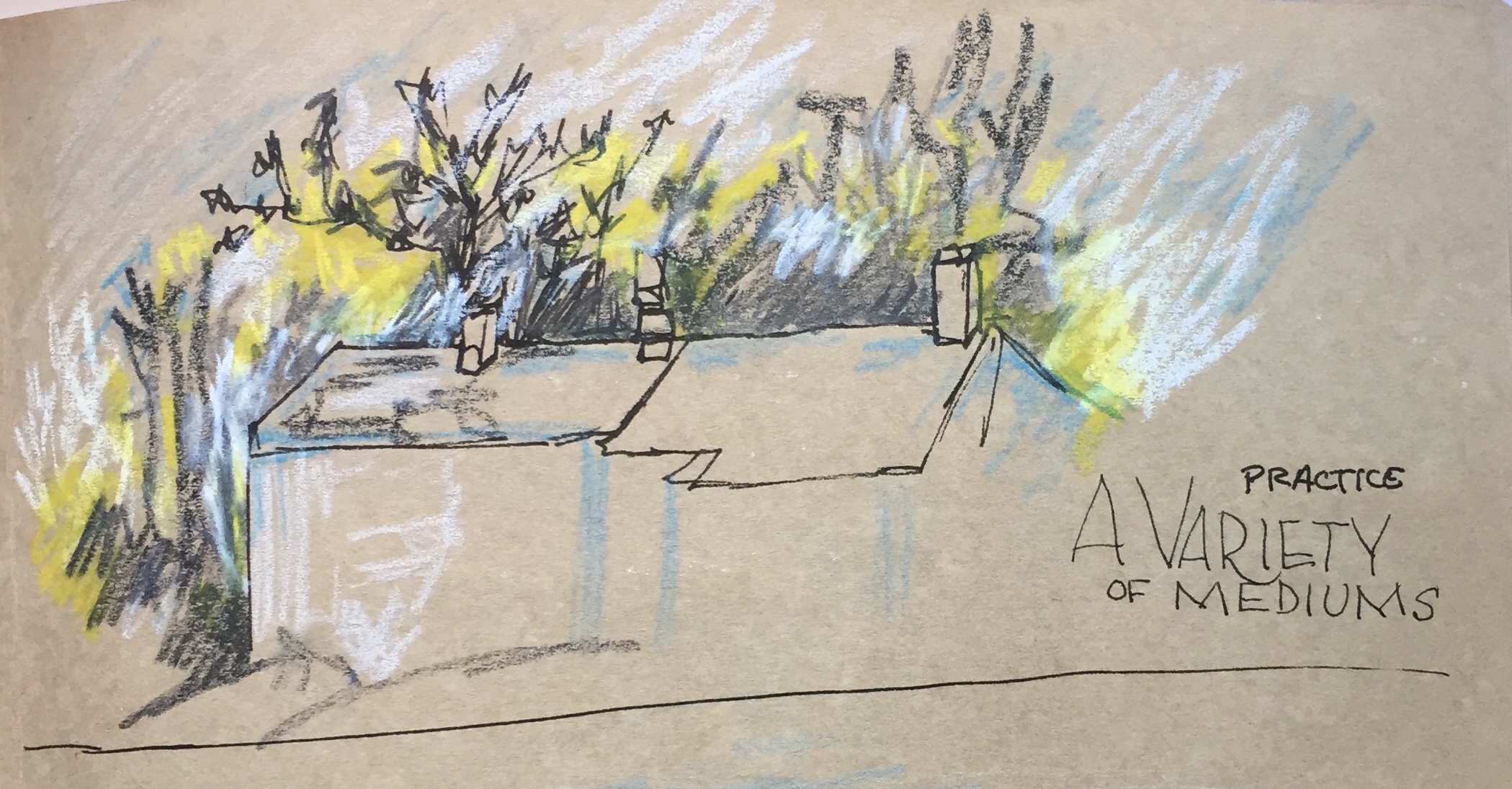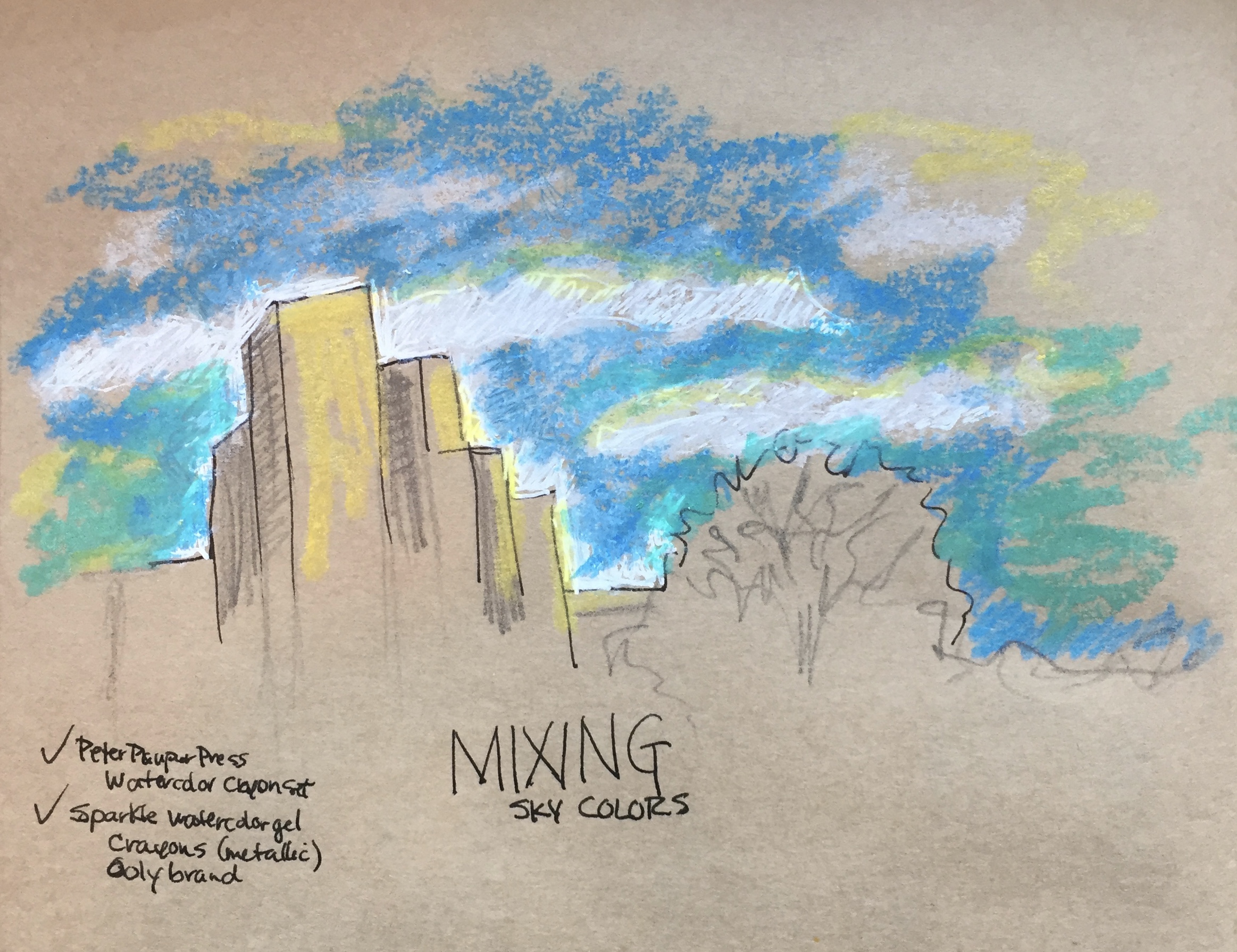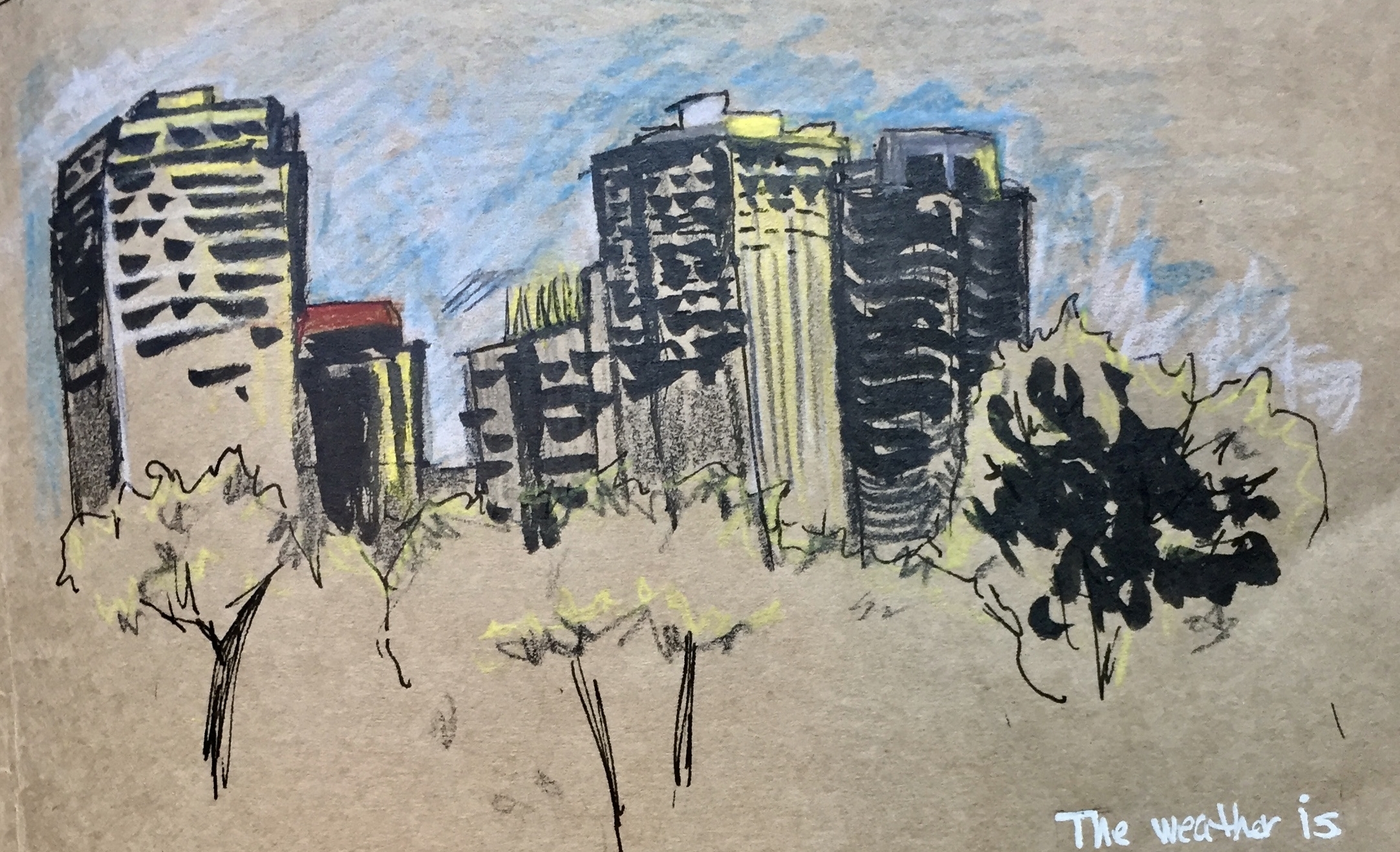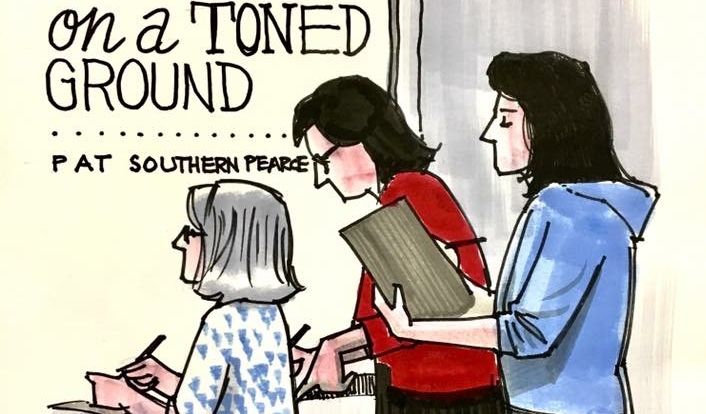 Her nuggets of wisdom:
Start with the sky! It's all about the sky.
Carry plastic tray to hold pens, find a bag the holds a lot (Baggalinni brand).
On an air flight, wait till you get to altitude to take out your pens, so they don't leak.
When lettering, keep looking ahead, in order to adjust letters to fit the block.
After lunch we joined the final sketch walk (I didn't get to go to any other ones, darn.). Hundreds of sketchers on the street making their way to the location of our final photo. Alicia and I walked over to the Buckingham fountain first. While I was sketching the wind blew the fountain spray on this page. So I sketched quickly in the wet and another gust of wind added the final water droplets. I love the effect!
We made our way to the monument hill (on a bike taxi...too tired to walk) and sat down for a few more sketches...patterns and flowers. It's been great to have Alicia here with me. Sitting for the final photo was so fun...to be with 600 sketchers and joke and laugh and share sketchbooks. Loved it!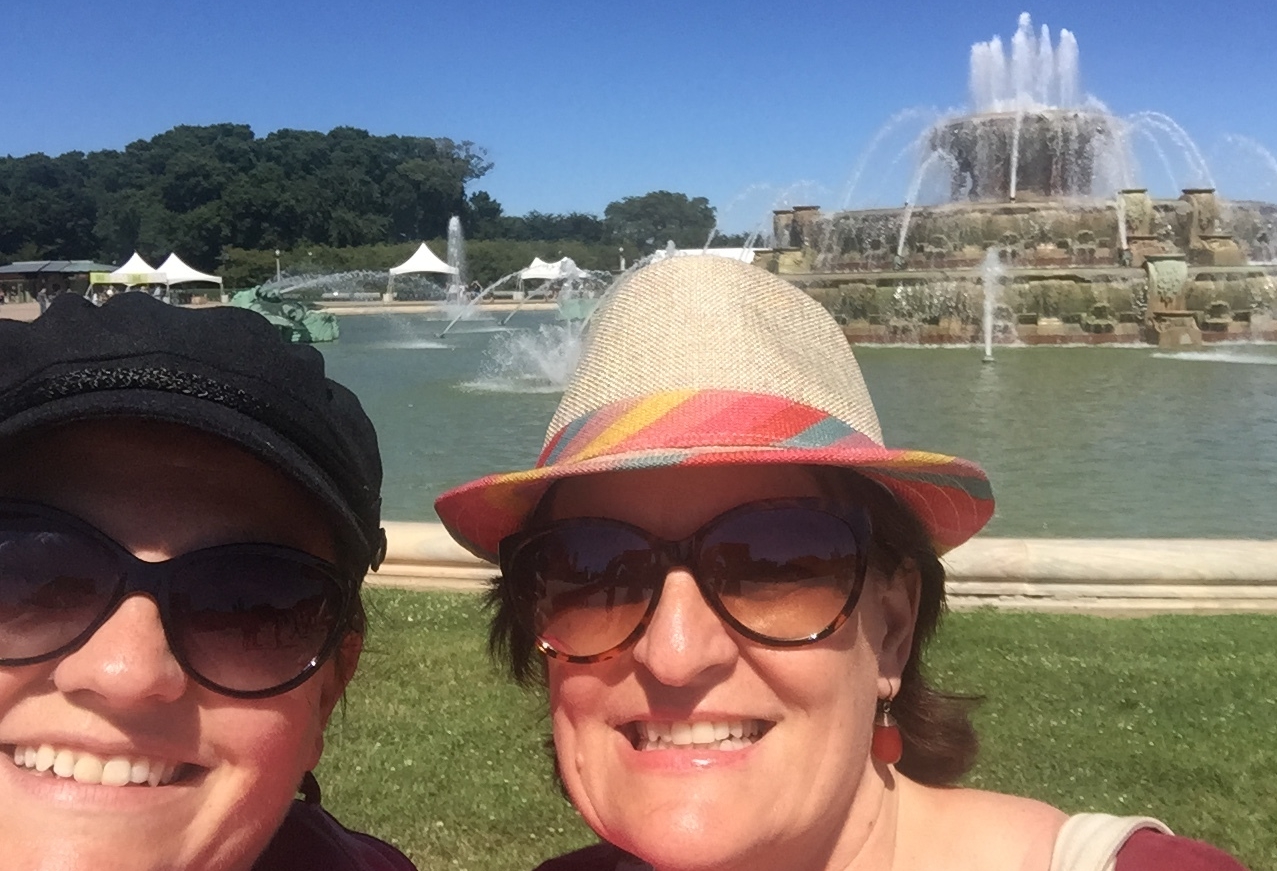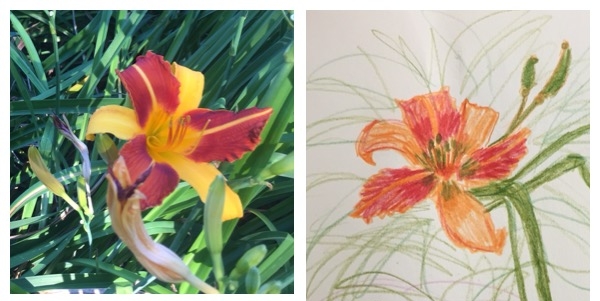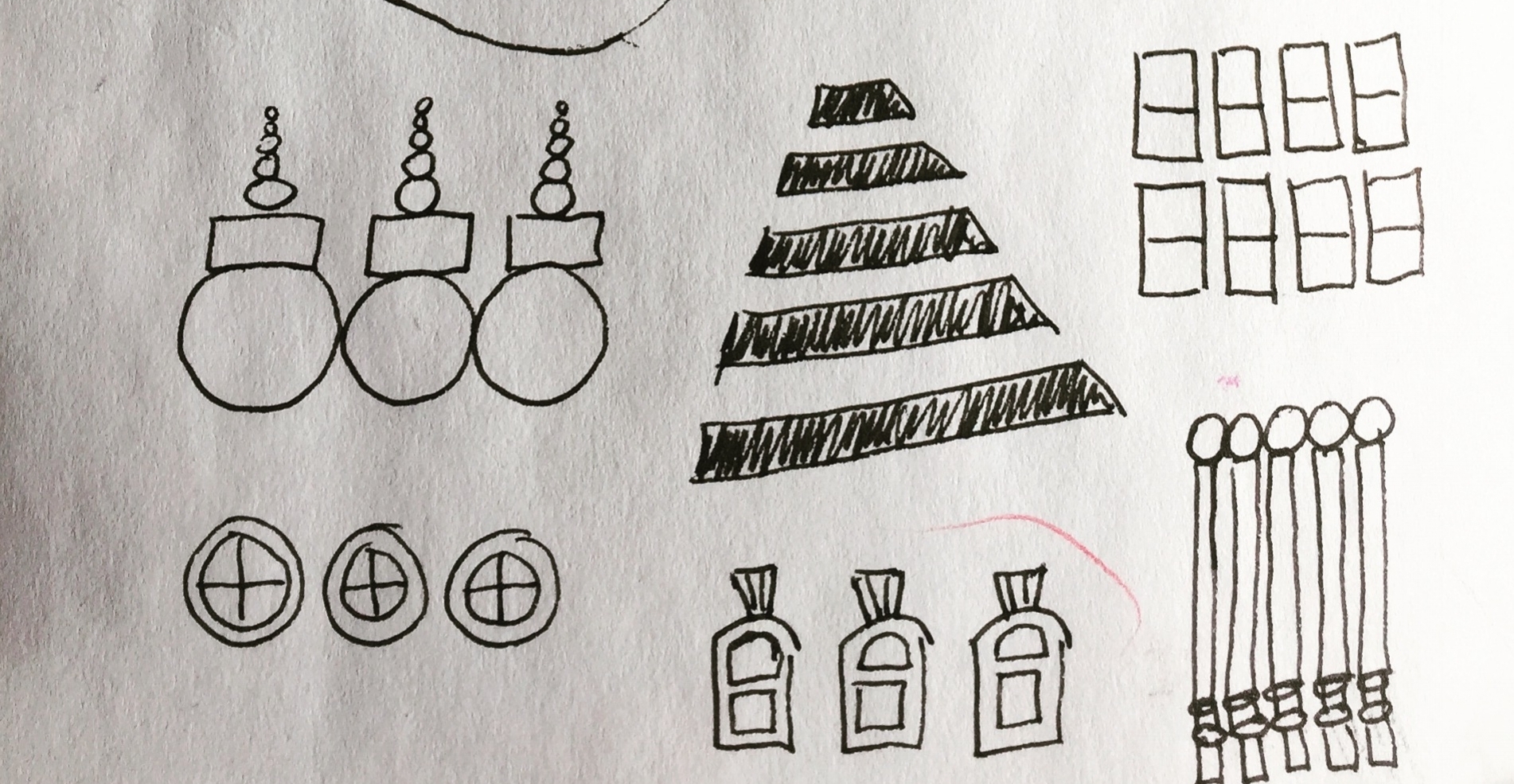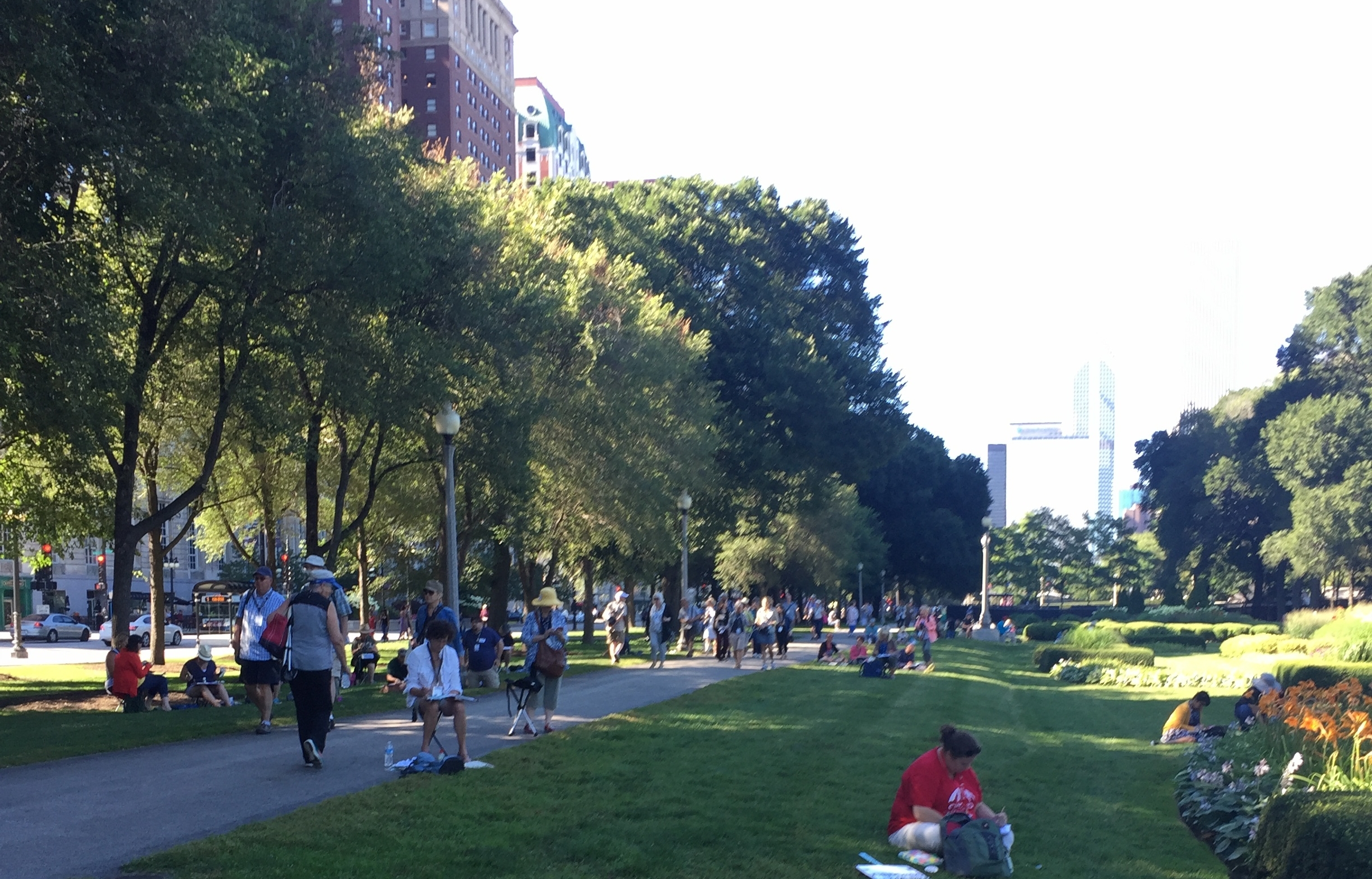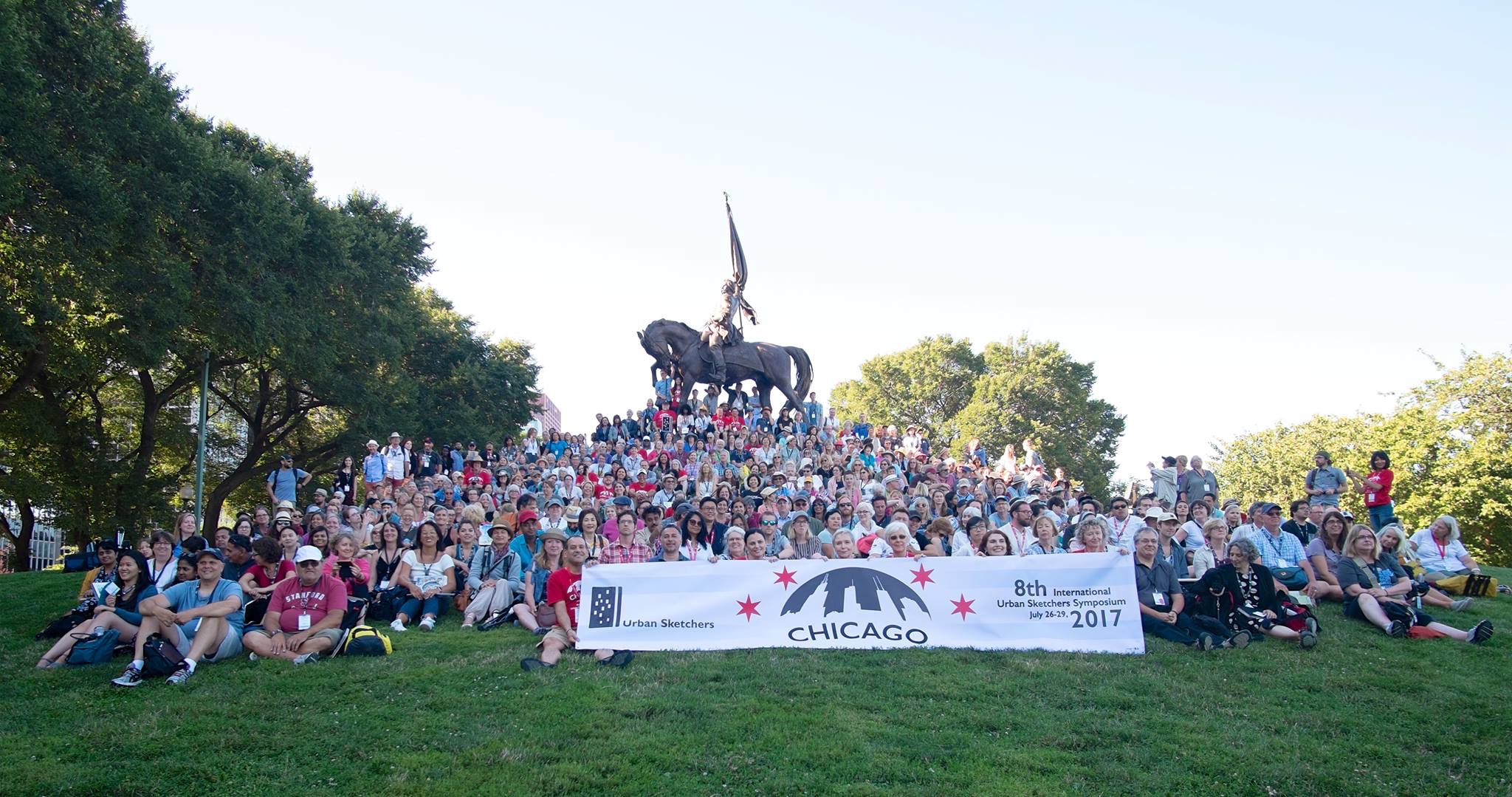 After a quick sushi dinner (yum!) we went back to the Goodman center for the final meeting, silent auction (Alicia won a piece of art!) and announcement of next year's Symposium location (spoiler...Porto, Portugal). It was packed and I continued to make friends with those around me. We didn't want it to end.
As I sat at breakfast (Eggs Benedict in a wine sauce on sour dough toast with prosciutto and arugula!) the next morning in the Chicago O'hare airport, I reflected on some important things I learned:
Do the iconic sketches too.
All styles are okay, even applauded.
Don't be afraid to sit on the street and sketch.
Arrive a few days early to sketch, and leave a few days later.
Eat with sketchers. Exchange Moo cards.
Sketch everywhere all day long.
It's okay to not finish every sketch right at the time. Add color or details later.
Leave blank pages between workshop sketches for stamps, receipts, cards, etc.
Next time take fewer workshops, sketch more on my own, join the planned sketchwalks.
Bring a light scarf...cover shoulders or face from sun, keep warm in air conditioning, cover head in wind or rain.