Day 2 began early with breakfast at the LaSalle Cafe Luna, across the street from the Roosevelt hotel, where I was staying. Naturally sketchers were there sketching each other. I did this quick sketch and later found out they were Mark Liebowitz (sketchers are innovative...what's in your pocket?) of the NYC Urban Sketchers, Benedicte Caniell (did you get my scarf in...you did!), Kate Barber (iPad sketching is my latest thing) and Pat Gaignat (no need to put faces on people if you get the posture just right)...all long time sketchers. So nice, so inclusive and encouraging.
I was off to the Goodman for instructions, then to meet up with our instructor in the plaza across the street, and walk to Crown Plaza as a group. Simo Capecchi's workshop was "Face to Face, Capturing live action with images and words." She focused on reportage sketching, capturing snapshots of people in action and including quotes. She encouraged us to interview people.
We did 20 minutes of "bad" warm-up sketches, connected a sequence of drawings into a theme or layout, and finally drew an all-in-one page, annotated. I used an accordion sketchbook and worked on panel scenes, then added the "overheard" quotes for a complete picture of the fountain and the people. My daughter Alicia joined me again to take pictures and listen in on conversations. It was a fun way to capture a moment in time.
The drawings were made with a Tratto pen from Italy, water soluable and a gift from Simo. I made the accordion booklet from a large sheet of Arches watercolor paper.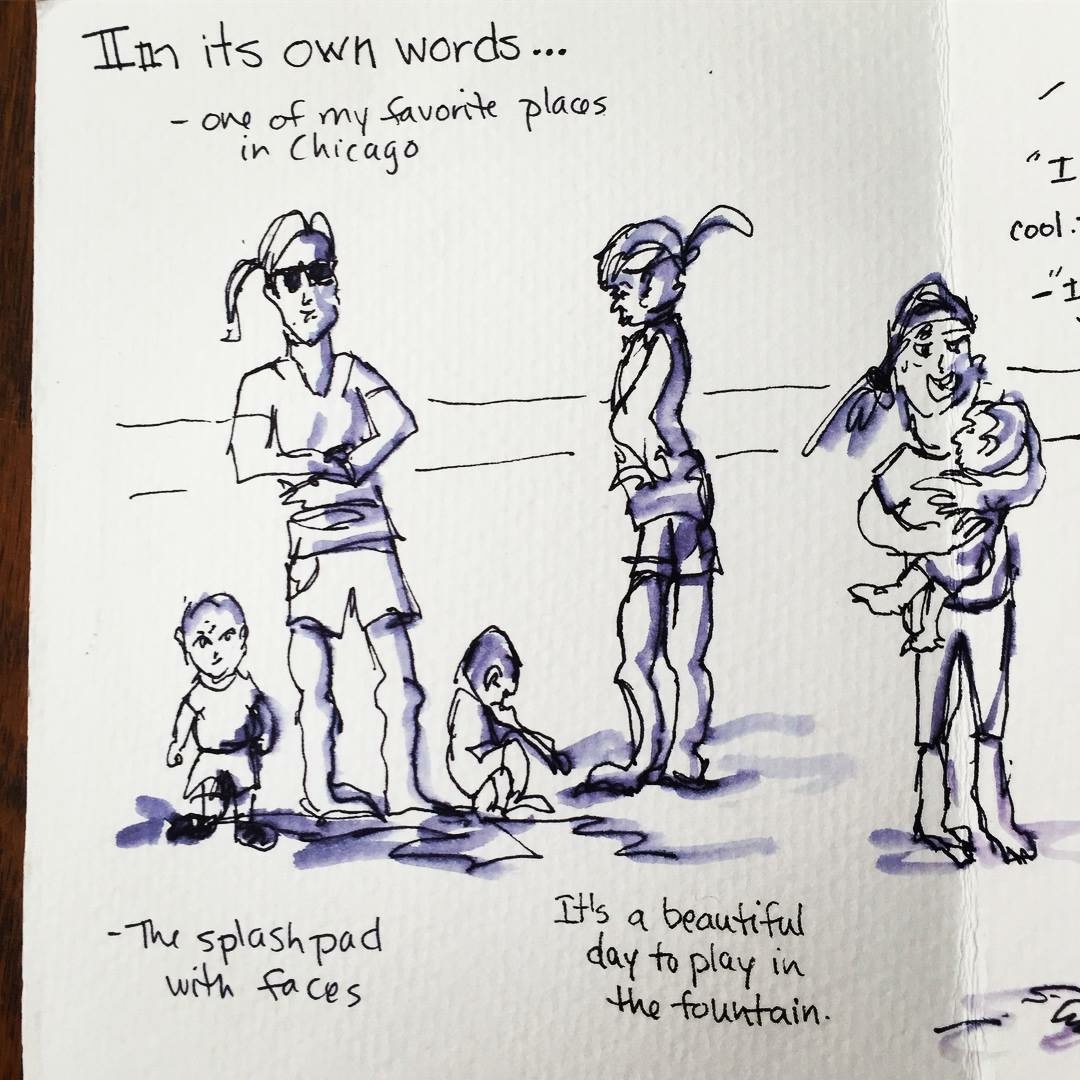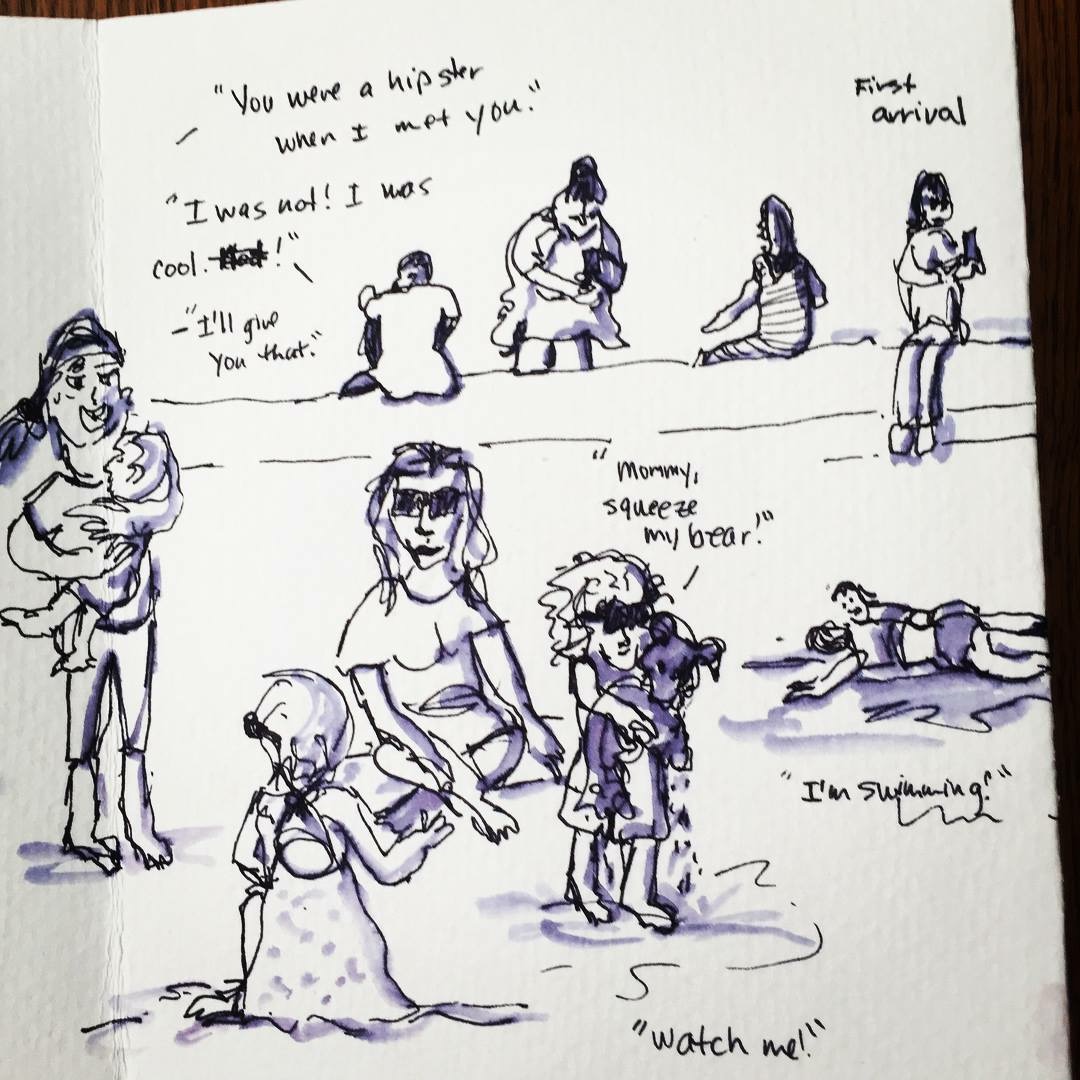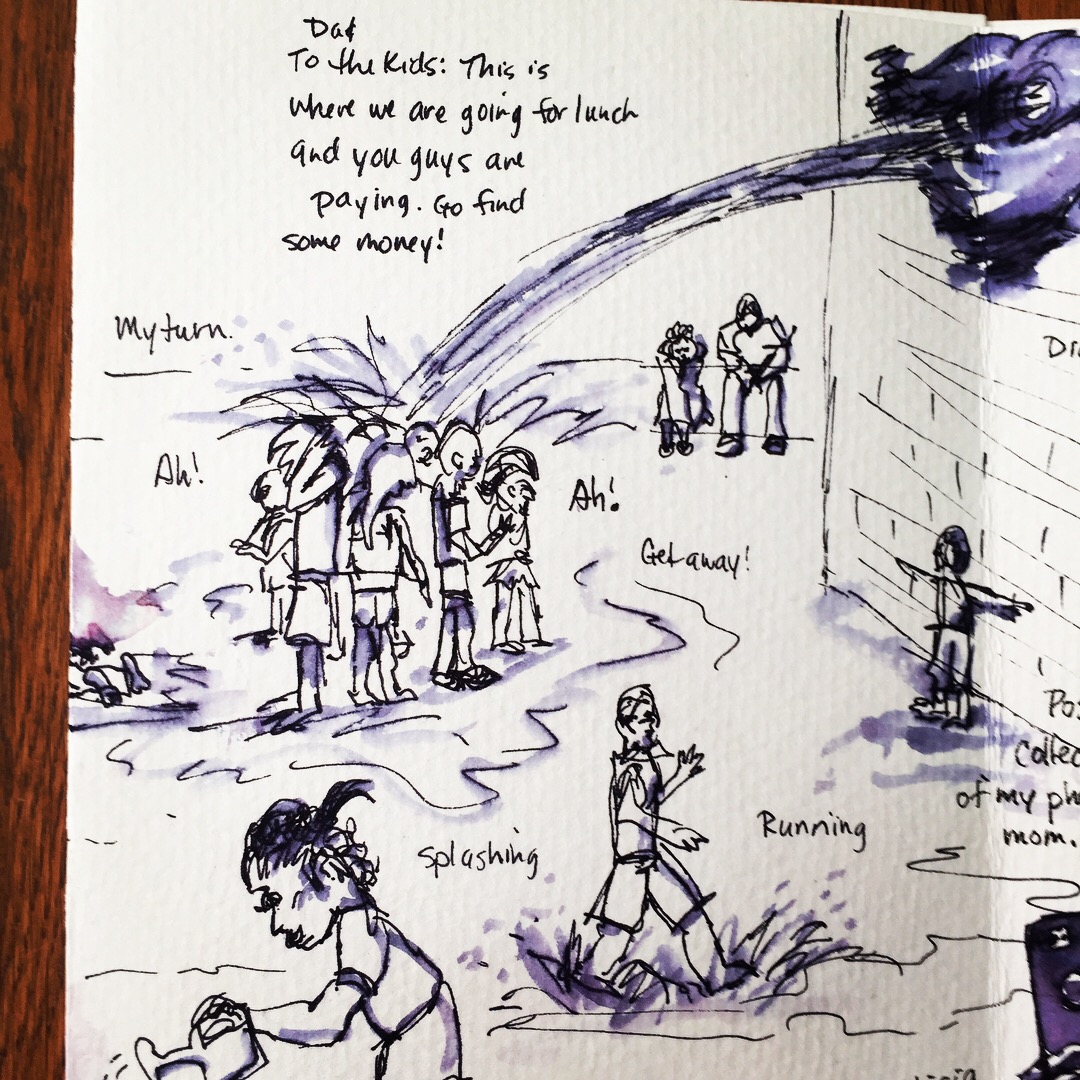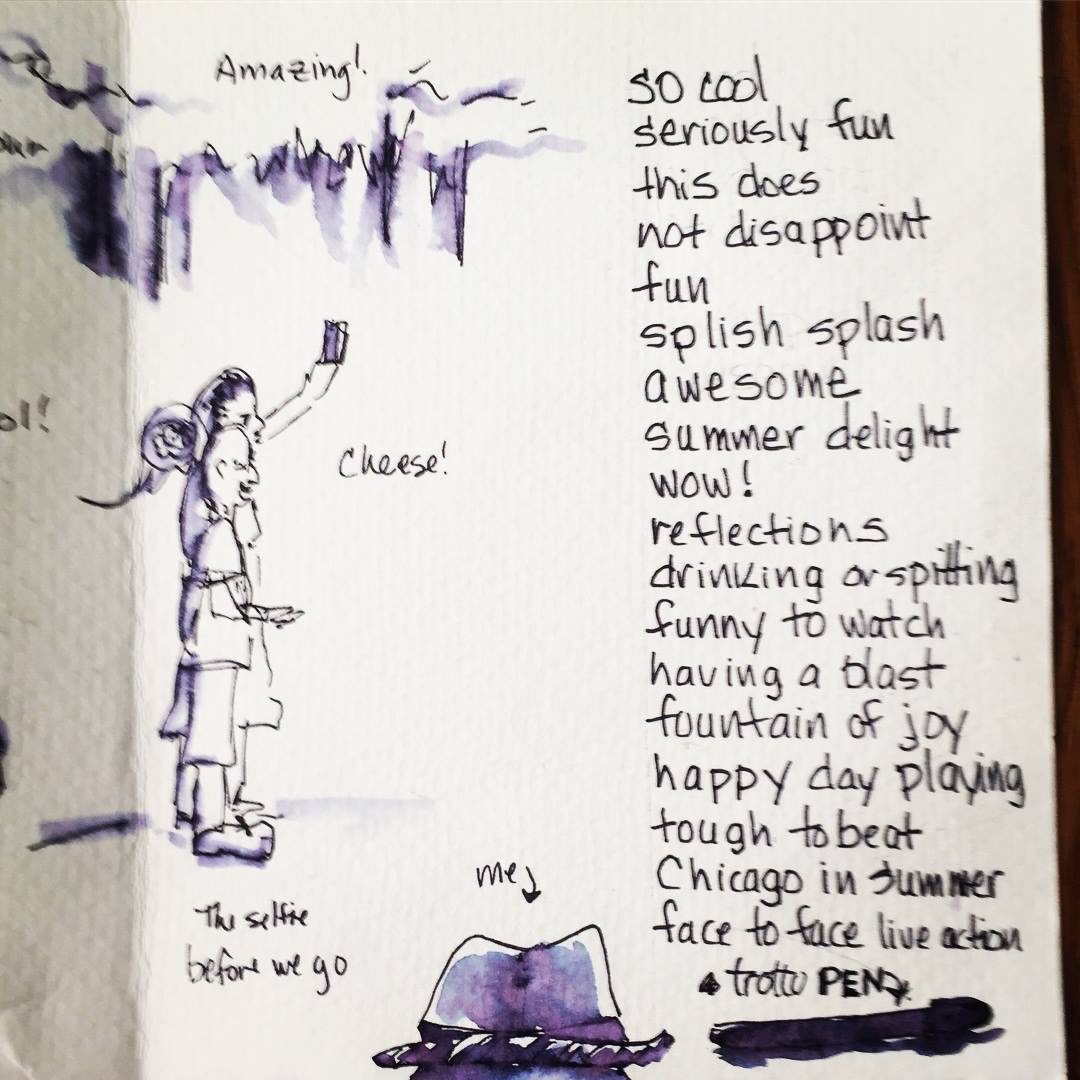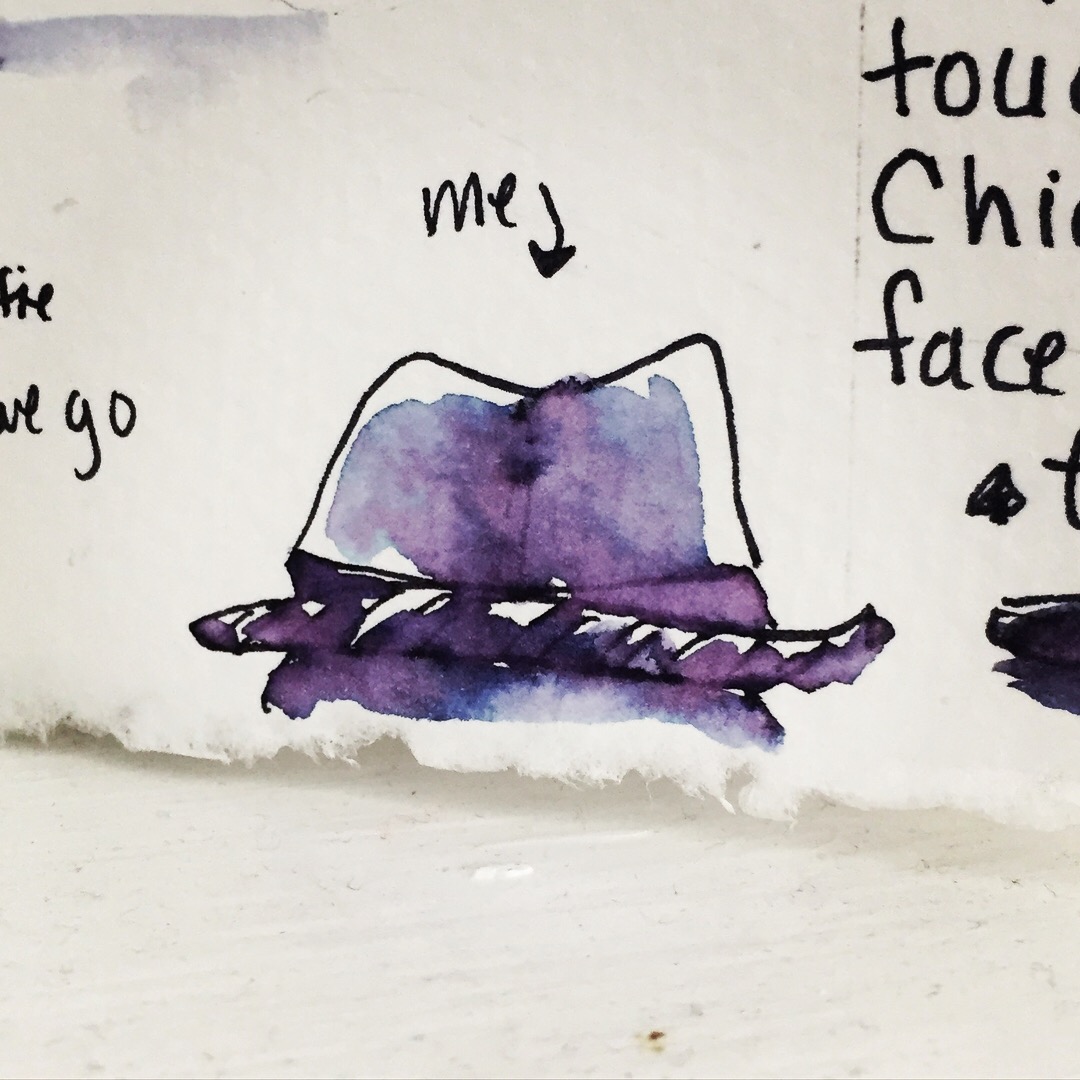 Next a delicious lunch in an air-conditioned(yay!) restaurant nearby, then walked several blocks to the next demonstration.
The afternoon demonstration was Jose' Louro from Portugal, "Draw Less, Show More". The key points:
Show people doing or feeling, and something just out of view.
Tell a story, but leave out meaningless details.
Use white space as the guest star.
Do warm-ups with blind contour drawing.
Always start with the human, they "live between the buildings".
How he uses his tools:
Holds his pen (cheap black felt tip) further back and loose in hand.
Use the side of pen.
Pushing and pulling the pen or pencil.
Place pen, look, look down, draw.
Only needs a few colored pencils...blue, orange, pink, tan, yellow and green.
"It's a lousy drawing, but never mind, okay?"
A good demo, while Alicia went to the Harold Washington Library Center across the street. It was so loud under the elevated train at The Loop and so hot. I was feeling agitated and verrrry tired, so after the demonstration I went into the library to have some quiet and cool air and chat with Alicia. The architecture was interesting and the art and materials inside the library too, but a weird floor plan with a lot of wasted space. (Maybe I didn't "get it".)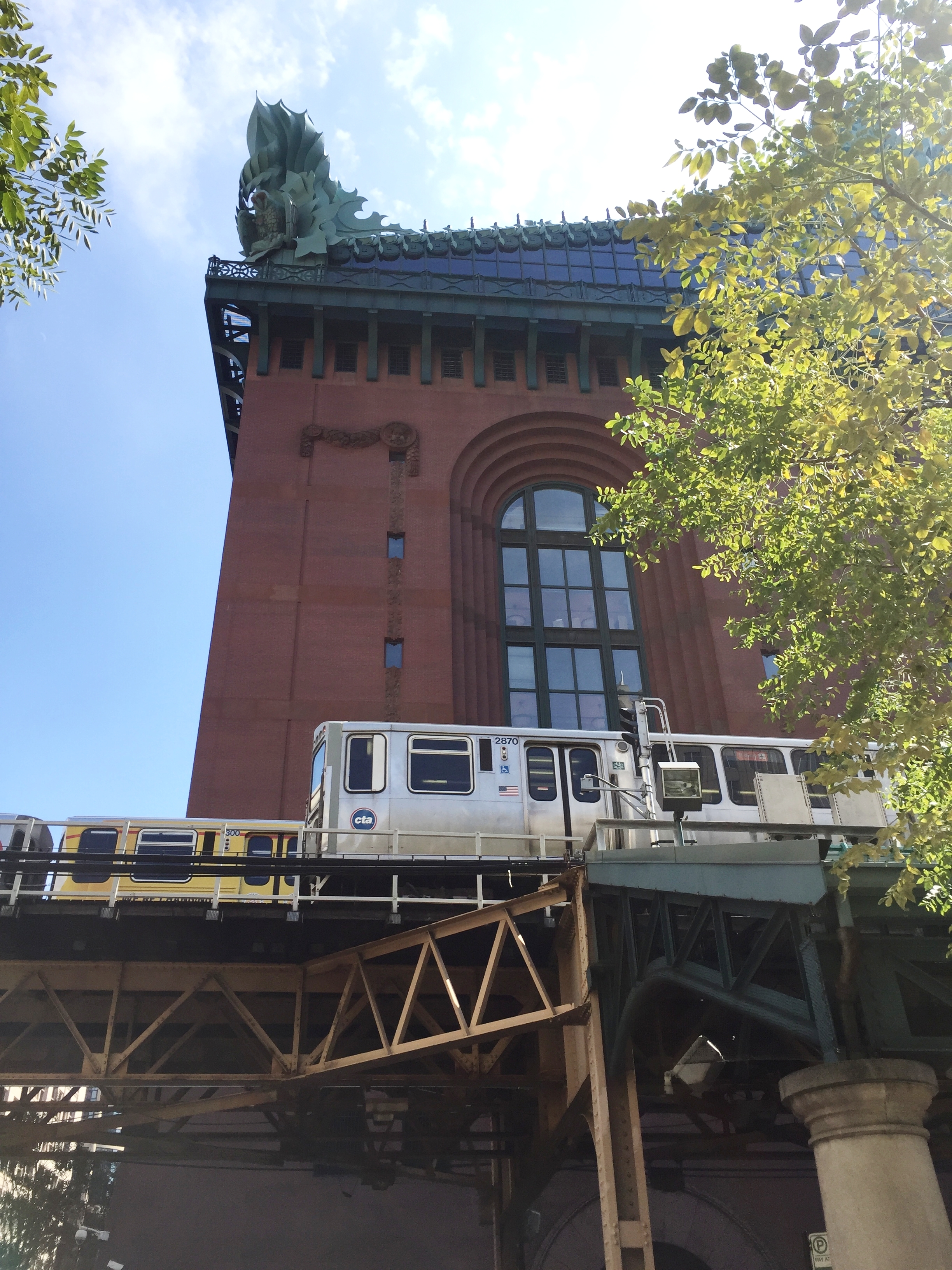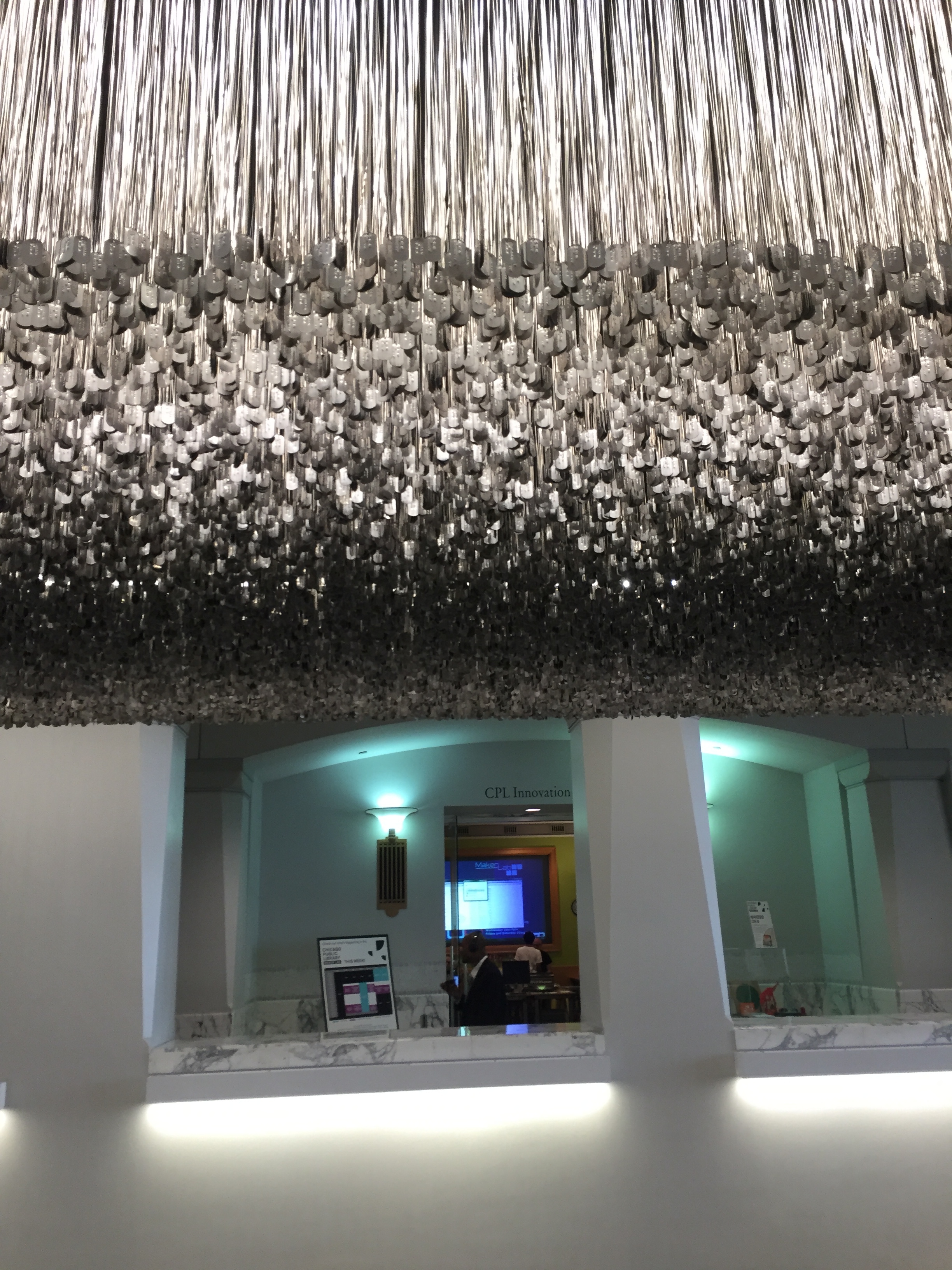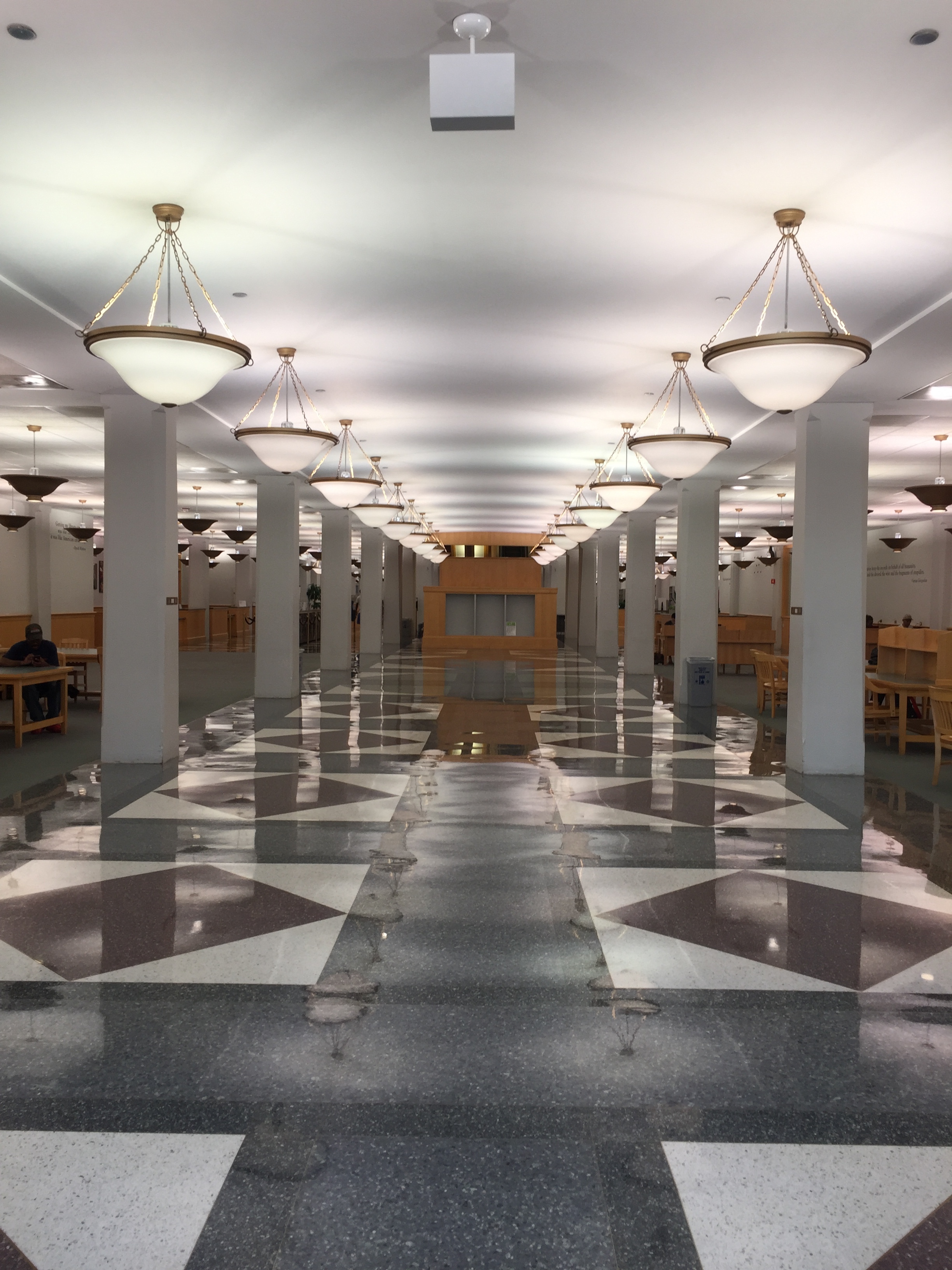 Slideshow images: Owl on top, deep window casements, the number of dog tags of all lost in Vietnam, marble floor, inspirational quote, the main hall.
Alicia left to go home for the evening and I sketched using Jose's method while I could remember it. I tried to capture the El as it passed over the Harmony mural, and the man walking beneath it, oblivious of the noise and the train.
I was fairly exhausted but mustered energy for the evening lectures: Mark Liebowitz "What's in your pocket?", Tapas Mitra "Ground rules in art", and others. Being anxious to sketch more I headed out to Michigan avenue and camped out on the steps of the Chicago Art Institute to do a night drawing of one of the lions in front. These two lion statues turned out to be my favorite sculptures of Chicago, of all the grand statues, fountains, sculptures, and public artwork...yes, even the Bean. And it's my favorite sketch of the trip.
A few more impressions from Day 2: